NSDF Newsletter August 2012
Living with Seizure Disorder August 2012
Welcome friends to the newsletter for you! National Seizure Disorders Foundation's Living with Seizure Disorder is designed with you in mind and future editions will have your voice,thoughts,and ideas right from the seizure disorders community. Sit back and enjoy.
Exercise of the Month: Lets take a break and enjoy the following inspirational video. Ultra-runner and epileptic sufferer Diane Van Deren uses extreme exercise to manage her seizures.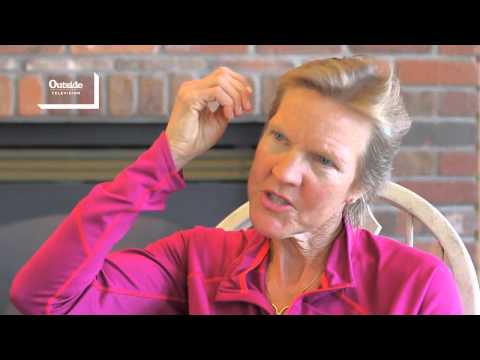 Exercise is important for positive seizure management. Finding the right exercise for you is one service provided by national Seizure Disorders Foundation. Consider what we bring to you today. If you need more help finding the right exercise for you, please let us know by leaving a comment below…
 **Always check with your doctor before starting a new exercise routine.
All that we are is a result of what we have thought. –Buddha
Something to Think About:
A few words about thoughts and prayer from the author of
Think and Grow Rich :
If you are an observing person, you must have noticed that most people
resort to prayer ONLY after everything else has FAILED! Or else they pray by a ritual of meaningless words. And, because it is a fact that most people who pray, do so ONLY AFTER EVERYTHING ELSE HAS FAILED, they go to prayer with their minds filled with FEAR and DOUBT, which are the emotions the subconscious mind acts upon, and passes on to Infinite Intelligence.
Likewise, that is the emotion which Infinite Intelligence receives, and ACTS UPON.
If you pray for a thing, but have fear as you pray, that you may not receive it, or that your prayer will not be acted upon by Infinite Intelligence, your prayer will have been in vain.
Prayer does, sometimes, result in the realization of that for which one prays. If you have ever had the experience of receiving that for which YOU prayed, go back in your memory, and recall your actual STATE OF MIND, while you were praying, and you will know, for sure, that the theory here described is more than a theory.
Take some time to think on these words. If you pray for health or wealth or anything else, pay attention to your emotions that reside within as you pray. This information does not point toward a specific religion or any religion at all. Prayer is a vehicle bringing your thoughts to your Higher Power or your God. Please take some time to leave a comment letting us know how this information has touched your life.
Question of the Month: Other than a cure, as a seizure survivor, caregiver, or professional what would you say is needed in the seizure disorders community? Please submit your answer in the comments section at the end of this newsletter…
The happiness of your life depends upon the quality of your thoughts; therefore guard accordingly. –Marcus Aurelius
Resources for You
National Seizure Disorders Foundation
Positive Seizure Management Tea m
NSDF Information Station YouTube
National Seizure Disorders Foundation has a pending non-profit status. Through the month of August, we will be accepting donations through our website HERE and accepting fundraising ideas through comments sent directly to our founder at TerrificTonya@nsdf.us
Your thoughts are important to National Seizure Disorders Foundation. What would you like to see in future Living with Seizure Disorder newsletters? Please let us know as we plan for these newsletters to become a powerful tool for your positive seizure management.
Peace and Power,