Introducing NSDF Hero Glenn Fenster:
When was the last time you read a truly heroic and inspiring story about one mans efforts to spread seizure disorder(epilepsy) awareness? Get comfortable while National Seizure Disorders Foundation brings you the true story of Glenn Fenster, a real American hero on a mission to spread awareness of seizure disorders.
Glenn A Fenster is the founder of "DestinyMaker–Helping Children and Adults with Epilepsy". An has the honor of being recognized as National Seizure Disorders Foundation Hero of 2011. Sports have always been a part of Glenn's Life, including a Try-Out for the Florida Marlins. Moving to South Florida in 1983, Glenn started playing tennis seriously in 1989, and for 22 years has taught tennis. Glenn started cycling in 2003 and has not driven a car since.
Why is Glenn Fenster a NSDF Hero?
Glenn has a personal mission to spread awareness of seizure disorders (epilepsy) and has chosen a unique method in which to live out his mission.  He travels across America thousands of miles annually spreading awareness of epilepsy and sharing his story with everyone he meets. Glenn's son Nyle, at age 2, began having seizures so Glenn knows the challenge of being a parent to a seizure patient as well as a caregiver to a small child with seizures. Nyle, now has controlled epilepsy yet Glenn still rides on telling everyone he meets across America his story and how they can help the seizure disorder community become free of stigma and shame.
What is Glenn doing in 2013?
He continues to spread awareness while running marathons in chosen locations throughout the nation. He is a true seizure disorder advocate warrior! While he runs, he raises awareness for millions of Americans currently living with seizures, for future seizure survivors, and for those lost to seizures unexpectedly(SUDEP).  Read more about Glenn's journey HERE
Glenn shares word of encouragement along his journey: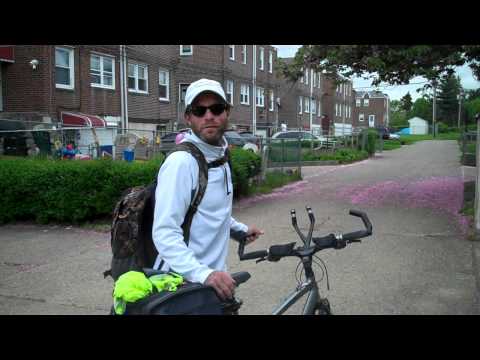 Has our hero made an impact that motivated you to make a difference? Let us know by leaving a comment below. To follow Glenn Fenster on his journey each year, visit DestinyMaker or comment below and we'll send you a schedule.
National Seizure Disorders Foundation is honored to have people like Glenn helping us  raise awareness to eradicate stigma from society about epilepsy/seizure disorders. Would you like to help us in our efforts? Let us know.  For more information on seizure disorders and how you can make a difference, leave post questions in the comment section below. National Seizure Disorders Foundation will hear your voice and respond with understanding and love as soon as possible.
What defines a National Seizure Disorders Foundation Hero?
Any person or organization stepping out of the definition society has for them to become more; promote seizure awareness, become an inspiration to the seizure disorder community, and motivate seizure disorder patient, caregivers, and professionals to bring more positive energy into their own lives.